Branding is often ignored by digital marketers, but it is one of the most valuable marketing assets. It produces real results over the course of months and years instead of days. However, it's slow and traditional but the long-term results make it a digital outlier.
B2B online marketing is more complex than B2C marketing as your marketing strategies are geared towards stakeholders and business executives rather than individual shoppers. It involves various layers of decision making when it comes to B2B brands.
Become a Content Authority
One of the most effective ways to establish your brand authority in B2B marketing is through content marketing.
According to a survey, 96% of B2B buyers seek more content from the industry itself. Whether it's a blog post or some video content, the most popular brands have lots of engaging, authoritative content available. It is a great way to define your brand as a helping source without any cost. 
Here are the top key points to improve your brand authority as a B2B company:
1.   Align Your Marketing Goals
When it comes to business, you need to identify what you're going after as it will be easier to achieve your goals. Align your B2B online marketing goals with your business mission and goals. Each goal should be measurable, specific, and most importantly, it must be realistic.
Your marketing goals must be time-bound. Track down your objectives and small milestones for every month. Also, draw an estimation of all the possibilities including best-case scenarios.
2.   Consider Your Buyer Persona
When it comes to online marketing, you have to focus on a specific audience that will make a buying decision. Buyer persona has tremendous value for your business as it provides insight for your company like who your customers are, what their likes are, and an understanding of their needs.
Buyer personas help businesses to understand their customer's needs and wants so they can do a better job in serving them.
3.   Create an Action Plan and KPIs
You should design an action plan for each of your B2B online marketing goals. This action plan should be a summary of all the methods you'll be using to achieve your goals.
The first goal is to identify and understand your target audience. In order to get a clear understanding of your potential buyers, you should study the buyer persona. While selecting a social platform for online marketing, start with one platform your target audience uses the most. LinkedIn is largely used by companies, so it is an ideal platform to target your audience and run a successful B2B online marketing campaign.
To monitor your action plan, you need to decide on relevant KPIs (Key Performance Indicators). The KPIs must be defined according to your goals. Monitoring these KPIs will help you keep on a right track and get a better understanding of your business.
4.   Make a Cohesive Campaign
Gone are the days when an integrated marketing campaign was a luxury, nowadays, it's a necessity. No matter if you are doing marketing online or offline, it must be great. However, you need to carefully choose the right social platform for your B2B marketing.
Before selecting a platform, try to find out which is the preferred social platform of your customers. Where do they hang out? Do they like to be updated from Facebook or spend their time reading tweets on Twitter? Selecting a right platform will give you maximum results out of your paid campaign.
5.   Match Your Marketing and Sales Goals
Sometimes, B2B brands fail to align their marketing objectives to their sales goals. In that case, your business generates leads that might be irrelevant for your sales team.
If you want to create successful B2B online marketing, make sure your marketing goals match your sales objectives.
6.   Manage a Centralized CRM System
How about using a CRM system to manage both offline and online lead generation? When it comes to B2B marketing, it becomes quite difficult to manage both types of lead generation at the same time.
Yet, a personalized CRM can be useful for sales and marketing teams alike. It can store information on leads, contacts and all other details about sales. It not only helps both teams to access customer details but also allows you to track your leads. The CRM can help you to calculate reach and ROI within no time.
What are the Benefits of Investing in B2B Online Marketing?
It is important for B2B companies to create a trusted brand. Your sales will eventually increase when the investors, and business owners trust your brand. There is no better way than content marketing to build the credibility of your brand.
So, how does B2B online marketing help to improve your brand authority? Well, there are several ways:
By increasing your brand exposure
By generating traffic to your website
By improving your SEO
By generating new leads
By building relationships with your customers
What are the Best B2B Online Marketing Strategies?
Generating new leads for your business is not an easy task even if you are targeting the right audience. You need to be creative and always come up with new ideas for online marketing to bring in new customers.
Instead of putting your entire focus on generating and marketing written content, you should try out some other marketing strategies to increase your brand authority. Nowadays, live videos are doing very well and many companies are focusing more on live videos instead of pre-recorded videos.
There is no denying in the fact that word of mouth has always been an effective mode of marketing and it has a great impact even in 2020. Customer testimonials are an excellent way to win trust of your potential buyers as the reviews from other customers are always more credible and show social proof.
Collaborating with influencers for B2B online marketing can drive incredible results. Customers always look for assurance when it comes to trying out new products or services. Influencer marketing is a great way of giving this assurance to your potential prospects.
Final Thoughts
Your B2B sales and branding are not two separate things, both are dependent on each other. So, you need to invest time, effort and money to improve your brand authority, which will ultimately increase your sales.
If you need more advice on best practices for lead generation, prospecting, sales development and closing through virtual channels, get in touch with our CGEM team.
Drop us an email at hello@cgem.ch or book your free 15-min assessment call.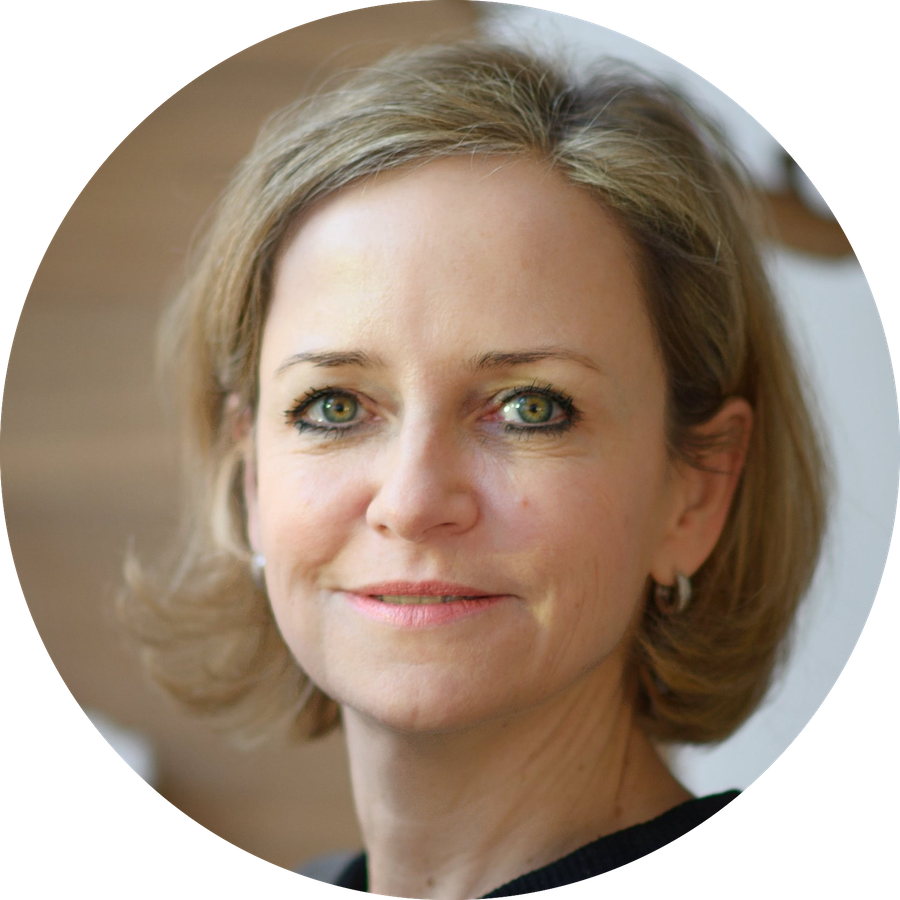 Over 20 years of experience in revenue growth and sales leadership across financial services, media and advertising. Skilled in scaling corporates, SMEs and startups globally. Focused on sales excellence, performance shift, growth model innovation, front-line transformation, market development and customer journey.